No doubt about it, New Zealand is very, very good at making gin.
Spirit distilling for home consumption has been legal in New Zealand since 1996 (one of only a handful of countries worldwide and the only Western country to permit), which has allowed a flourishing sub-culture of distilling to take hold. It has gone into overdrive of late, and over the past five years, we have been living through a Kiwi "gin boom".
In fact, there are over 50 distilleries across Aotearoa serving up a diverse and intriguing range of craft gins inspired by botanical curiosities in their local area.
And it's fair to say that gin's popularity doesn't seem to be waning. There's barely a bar in Auckland that's yet to embrace the craze for the juniper spirit, and it's thanks in part to the sheer diversity of gins that have cropped up. Any gin purist will tell a gin is simply a 'juniper-forward spirit', but the ambiguity of such a definition has lead to many pushing the boundary of gin and liqueur.
Yes, we are looking at you, Pink Gins.
Still, who are we to decide what and what isn't a gin (and are rather partial to a fruity gin tipple ourselves), so have included them here as we compiled our list of the exquisite range of craft gins made in Auckland. The defining criteria? Simply it needs to be a juniper-forward spirit (a.k.a a gin) distilled right here in Tāmaki Makaurau.
A hyper-local subset of gins, to be sure, but one that still includes world-class, multi-award-winning botanical concoctions, too—topping traditional London gins on the regular.
Just don't blame us when you want to try all of the gins made in Auckland…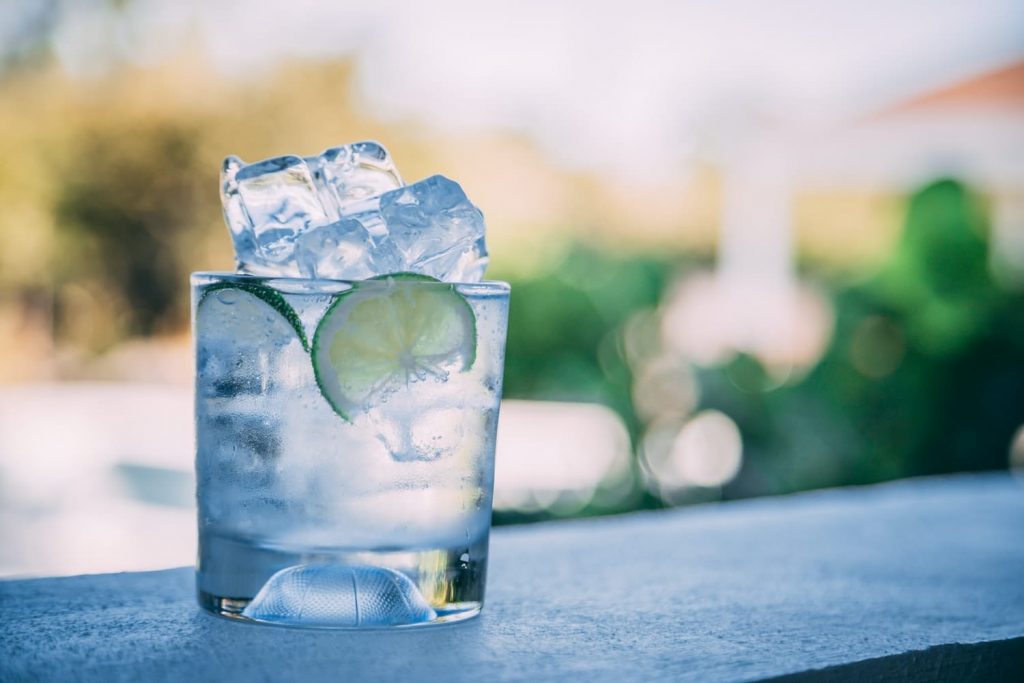 ---
A boutique gin and whisky distillery in Auckland incorporating New Zealand's finest ingredients with kiwi ingenuity to produce innovative, first-rate spirits that people can get excited about.
Their classic gin uses Otago cherries, Manuka Honey, organic lemons and oranges, plus botanicals including juniper, angelica root and cinnamon to create a delightful sip that celebrates old-world charm, passion and charisma.
There is also a Pink Gin on offer – along with two Kiwi As variants in their Kiwiana collection: Raspberry Lamington and Pineapple Bits. While each might sound odd, the Raspberry Lamington Gin has a crisp and fruity hit of raspberry, a hint of coconut and a delicious gin finish that is sure to tantalize your taste buds.
The Pineapple Bits gin is as delicious as the original 1950's Pineapple Lumps recipe from Oamaru…. or dare we say even better in gin form for summer!
Oh, and if you are wondering about the name – it was the year that New Zealanders stood up for their rights and voted down prohibition!
Inspired by its home on the edge of the world's largest Polynesian city, Ariki Spirit's sits within a fruitful plantation in Silverdale, producing spirits inspired by their Polynesian roots with sophistication, style and integrity.
Renown for its healing properties in medicinal honey, the Manuka flower is partnered in their Ariki gin alongside other internationally sourced botanicals.
Seville Orange peel, Croatian Juniper, Bitter Almonds, Coriander, Angelica root, Orrisroot, Portuguese Lemon peel, Liquorice Root, Black Pepper, Cardamom and Cinnamon join their base notes of Rarotonga Vanilla and Tongan coconut.
Distillation is a blend of Ariki's own custom-designed reflux method, and a vapour infusion still. Vapour infusion amplifies Ariki's distinctive aromatic notes, giving rise to a remarkable full-bodied gin.
South Seas purity and quality are integral to the taste profile, lending Ariki Gin a Pacific edge.
A proper Auckland City gin, Grey Lynn Gin takes the bold, urban environment of New Zealand's largest city and present two punchy fruity gin for everyone.
Born from their garage in the heart of Grey Lynn, founders Jack and Hannah strived towards creating a gin with a strong enough flavour profile to suit all neutral tonics and lemonades. The result was their first hit – the unapologetically citrusy first flavour of their Signature Citrus that appeals to gin lovers everywhere.
Their second offering is a Parma Violet, a floral gin with a sweet finish and lasting lavender aroma perfectly balanced with cardamom and juniper. Given their slick marketing and almost overnight success, we are excited to see what Grey Lynn Gin produces next.
The current international star of the Auckland Gin scene, Island Gin is crafted off the grid on remote Great Barrier Island (technically still within the Auckland region but a location that is very much one of the southern hemisphere's best-kept secrets).
Using a bespoke copper pot column still and 100% Solar powered bottling machine, Island Gin blends organically certified Macedonian juniper with locally harvested island honey and other extraordinary island flora to create their original and Navy strength gins. They also do season limited edition releases which often sell out before they are bottled, including plum, tangelo blossom and chocolate.
Even better? It's unique Kina – inspired bottle that has one various design awards is instantly recognizable, reusable after the gin is finished as a water carafe or vase- and is made of reclaimed glass by Auckland's own Visy Glass!
Island Gin also offers tours of their wonderful distillery on request – a perfect add-on to a weekend camping on Great Barrier.
Karven is a boutique producer of premium New Zealand spirits based just north of Auckland in Riverhead. Their passion is to create unique and natural products of exceptional quality, the proof of which is in the smoothness of their diverse products.
Their award-winning artisan dry gin offers the classic juniper taste, bursts of fresh New Zealand citrus, and sweet floral and spice undertones. Karven also produces a Raspberry Gin with fresh New Zealand raspberries.
Although not a gin we also think their New Zealand absinthe made with grape alcohol and a complex range of locally-grown fresh botanicals, including native Kumarahou also deserves mention.
A distillery started by two Kiwi lads in the back blocks of Matakana who
had fallen on tough times and left with 'no choice but to develop their own whiskey'.
Driven by the success of their Southern Style Whiskey with Honey, the Matakana Moonshine crew quickly expanded into gin with the release of their award-winning Damn Fine Gin, a smooth, dry London style gin well suited for all gin cocktails. They credit their success of this very pure, crisp, triple-distilled spirit to the use of the world's best quality mineral water from Kaiwaka, which they plan to start selling soon.
The carefully selected range of natural botanicals used in their gin leads to a lightly floral and juniper nose, with flavours of juniper, citrus, angelica, orris, and coriander. Smooth with less burn than most gins, it's effortless to drink and at a relatively affordable price point!
…This is bootleg hooch, after all.
A growing Puhi-based liquor company that started in earnest, like so many kiwi things, with a bunch of mates mucking around out of a small shed. After a lot of trial and error with a natural honey bourbon, batch10 was developed.
Over time, the team has developed several other excellent New Zealand Spirits, including the award-winning Manuka Smoked Kentucky Whisky, smooth New Zealand London Dry Gin, and the very popular Pink Gin.
The London Dry (or should that be Auckland Dry) is a New Zealand twist of the classic London Dry Gin – smooth and crisp with a hint of citrus – while the Pink Gin offers the light spice of bitters and the freshness of pomegranate.
Should you wish to try before you buy, Batch10 are frequently at the famous Matakana Farmers Markets and liberally hand out free samples and banter.
Revenge Gin is a premium small-batch distilled gin produced in Auckland using a unique ensemble of botanicals, including kawakawa and koheriki leaf and rose.
Originally crafted in a Portuguese Alembic Copper pot still, Revenge Gin is produced in small batches of 200 litres and embodies the best of Kiwi ingenuity and tenacity in the field of gin crafting. The team spent six years perfecting Revenge Gin with the coupled concepts of aroma and taste being their guiding principles.
Pristine water, inspiration and a lot of merriment along the way ended with the smooth, refined gin perfect for neat consumption or use in premium cocktails.
A rare Auckland gin that can be hard to track down – but one that is stocked by at least two of Auckland CBD's best cocktail spots – Debretts Corner Bar and Caretaker.
Another premium Auckland gin developed by John Sexton – a New Zealander of Niuean descent, born and raised in Auckland – who wanted to create a gin that honoured the heritage of the South Pacific Islands.
The result is Vaione Pacific Gin, a unique small-batch distilled gin with a citrus taste that fuller in the mouth than most dry dins, right to the last drop. Started back in the 2000s before the current gin craze took hold, the process has been a real labour of love.
As a result of the tightly held "recipes" and secrets of the methodology of Gin manufacture, it took John and Anthony more than a decade of detailed development of the techniques and perfecting the ratios of botanicals.
The result is a genuinely premium well-balanced gin – and a worthy award for their tenacious efforts.